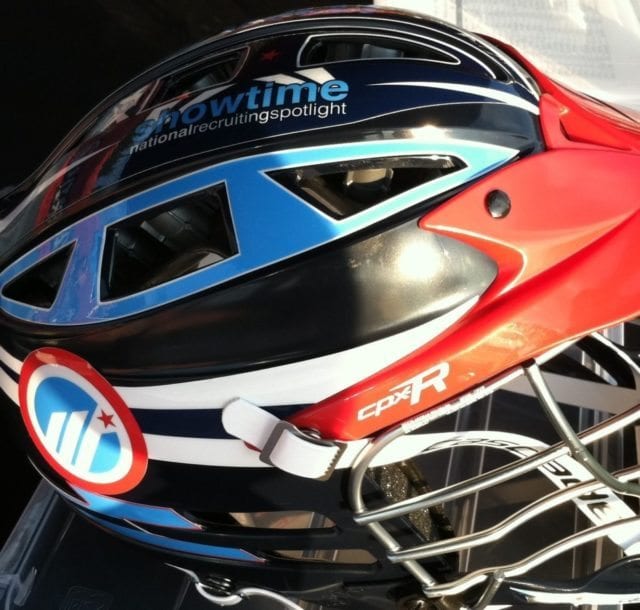 I took in the Maverik Showtime recruiting camp yesterday in Danbury, CT, and I caught some team games, talked to a ton of coaches and players and even caught the 2014 and 2015 All-Star Games. The talent level was high, the kids were playing hard, and there were a TON of D1 coaches around all day long.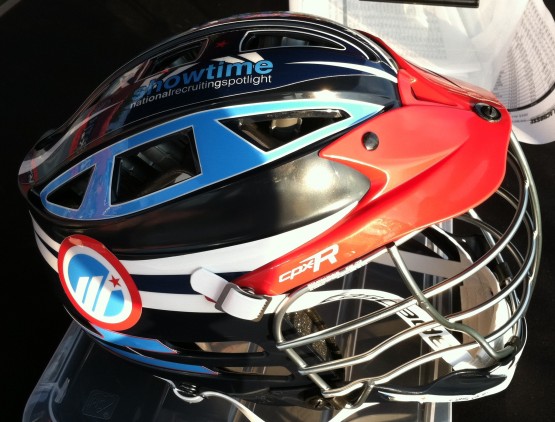 I'll be back tomorrow with much more content from Maverik Showtime, but for now I'll drop the All-Star Game rosters on you, and offer my first impressions about the event. Expect a FULL report with additional photos, interviews and video soon!
As you can see from the rosters, there weren't many Maryland area kids in attendance… but pretty much EVERY other area was well represented! Players from Florida, 5 state in New England, New York, New Jersey, Texas, Colorado, California and Virginia all made the All-Stars game, and it wasn't always obvious who came from a "hot bed" and who didn't.
The most impressive player I saw at Showtime was Austin Sims (2014) out of Fairfield Prep in CT. Sims plays team lacrosse even though he can dominate on his own. I saw him score goals lefty and righty, he rode hard, and laid the body without fear, taking out one of the bigger defenders at Showtime at one point. He's smart, talented and explosive… and one heck of a nice kid. Some high level D1 school should be very happy with Sims on their roster.
My top 2015 player was probably Brandon Shima out of the Haverford School in PA. There were a number of 2015s who impressed, and while Shima is definitely on the small side of things, he played smart, selfless lacrosse, rode hard and looked comfortable running attack or midfield. Shima has good quickness and plays at full speed already, which is impressive for a rising sophomore.
Overall, the talent at Showtime was extremely impressive, and this is best shown by how many D1 coaches were there. The sidelines were packed with coaches from Army, Denver, Notre Dame, Quinnipiac, Rutgers, Dartmouth, Bryant, Navy, and a TON of other D1 schools, and Bill Tierney, Joe Breschi, Joe Alberici, Eric Fekete, Kevin Corrigan,  John Tillman and more all made it to the event in person, instead of just sending assistants. It was a who's who of D1 lax!
I was also able to speak with Billy Bitter, Spencer Wright and Jojo Marasco, and I should have those video interviews up soon! I also got my hands on a new Maverik Spider head and a BRAND NEW Maverik A1 shaft, which received a great reception from all the kids I talked to. I strung up the head with some pink traditional… maybe you saw it on Maverik's Facebook Page last night! I'll be sure to get a more detailed post up soon!
The vibe was great at Showtime. I was incredibly impressed with the set up and the number of coaches in attendance, but I was especially impressed by the talent of the players. These kids could all play, they all knew the game, and I understood why so many coaches come to this event very quickly: simply put, it's worth it.
Want to be good enough to play at Showtime? Check out our Lacrosse Training Archive to get going! Even if you're too old to go to Showtime in 2013, it's never too late to get great!