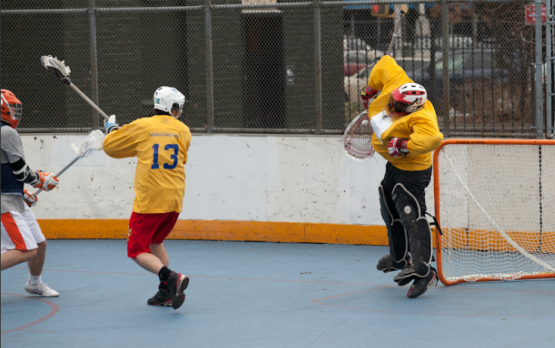 We've seen the excellent helmet cam video highlights, courtesy of Justin Otto of Top Side Lacrosse already, from the NYC ULAX Outdoor Winter Box Lacrosse Championships (NYCUOWBLC is quite a mouthful) and now it's time for the recap of the weekend's games and an absolute deluge of top quality photos from the one and only Bill Schick, who played lax at OSU (Bill's OSU Old School!) and who can still tear it up on the field himself!  Fantastic photographic work, as always!   Thanks Bill!  Photos and run-on sentences.  Great combo.
I also want to give the very fine people at Life Juice a big shout out for hooking the team up with our AWESOME yellow box jerseys.  Honestly, that right there might have been the difference maker.  We felt like a real TEAM!
And on behalf of ALL the players, we want to give a special thanks to Bob Boniello, Maryland lacrosse legend, for coming out each weekend and reffing us, keeping us in line, and making sure we played hard, had fun, and even smiled once in a while.  Bob is a pleasure to have around the league and we wouldn't be where we are today without his involvement and fantastic presence!
For this weekend's games, The #2 seed (LaxAllStars.com 4-2) took on the #3 seed (Dirt McGirt 2-5) in the only semifinal game of the weekend.  The winner would go on to play the top seeded Brooklyn Dodgers, who entered the weekend at 4-3.  They got the top seed by going 2-1 against LAS, the 2 seed.
Dirt McGirt came out hot and went up 8-3 after the first period.  Yes, we play 3 periods and not 4 quarters.  It just felt right and it allows us to get games played in almost an exactly an hour.  I'll admit, we were a little bit shellshocked.  We had a lot of good chances, and a ton of near misses and we knew the goals would come.  But we didn't focus on that very much.  Because that was not the problem.  The problem was hustling for loose balls, and playing physically on D.  For most of the first period, we did neither of those things.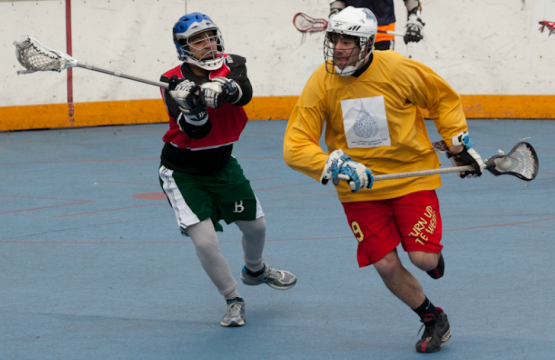 The second and third periods proved that hustle and LBs were going to be the keys to LAS winning, as they most often are.  And the goals definitely came.  We ended up winning the semi by a score of 19-14, and the most impressive thing was that over the 2nd and 3rd periods we outscored the opposition 16-6.  Defensively we tightened up, we found our rhythm on O, and there was a lot more hustle.  James Synowiez and Justin Otto worked the lefty side of the floor very well together and Joe Barile and Jimmy Kappler were also scoring machines.  Our D really got after it and it was a good hard fought win against a tough team of really good players.
Dirt doesn't have a ton of box experience, but they really improved over the course of the season.  They run hard, play physically and will score if you ease up for even a second.  Having to fight through that semifinal proved to help us in a major way though, because while we came out soft against Dirt, we wouldn't do the same in the finals.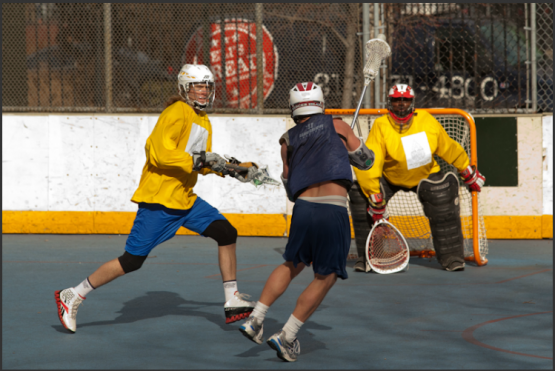 We played the Brooklyn Dodgers in the finals and had dropped two games to them earlier in the season, so we knew they were tough.  But after our spirited game with Dirt, we were ready to roll and came out on fire.  Our goalie, Whit Harrison had his best game in goal… probably ever… and only gave up 4 goals in the entire game.  He made one free hand palm save that literally blew my mind.  You can see that in the video highlightpost.  Not bad for a former field goalie!
Offensively we also came out firing and put goals aways early.  We finished the first period up 5-2, tightened up a bit more on D and continued to pepper the cage and get good inside looks.  We ended up with a convincing 15-4 win, and I don't think anyone suspected that result after the regular season results.
The Brooklyn team was missing one or two key offensive guys and it had an impact, but this was LAS's day.   This is the second season of ULAX's NYC Box Lacrosse League and it's LAS' second title.  But the competition has gotten better, and while we're confident for next year, we're also pretty sure the rest of the league is going to improve as well.
Grow The BOX Game!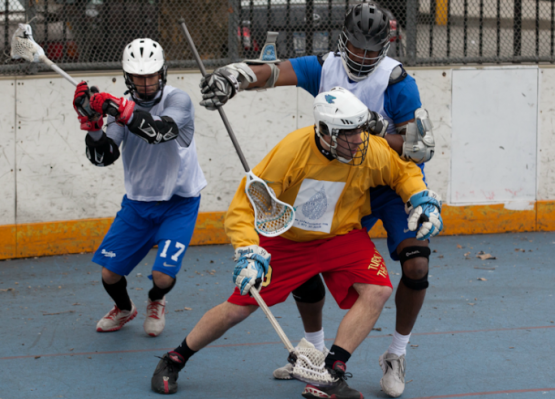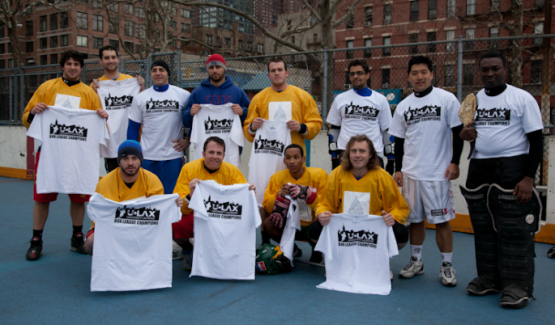 For even more AWESOME Bill Schick photos, check out the FULL album on our Facebook page!