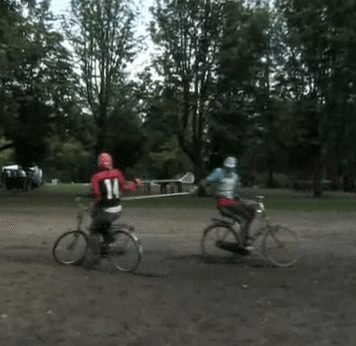 That's right, I said Dutch Lacrosse Jousting.  Harry Anscher sent over this video with a quick note:
"I just saw the post on international lacrosse and thought I may have something of note. Last semester, I studied abroad in Amsterdam and had a chance to play on the Amsterdam lacrosse team. The guys are an absolute bunch of nuts, but they know how to have a good time. They sent me this video that they made last summer, check it out…"
(Editor's Note: A little bit of questionable language in this clip so be forewarned!  Language NSFW)
"In case you didn't know (or couldn't tell), everyone bikes in Amsterdam.  Anyway, hopefully this is something you might enjoy or want to put on the site."
You're darn tooting we're putting this on LaxAllStats!  Great stuff!