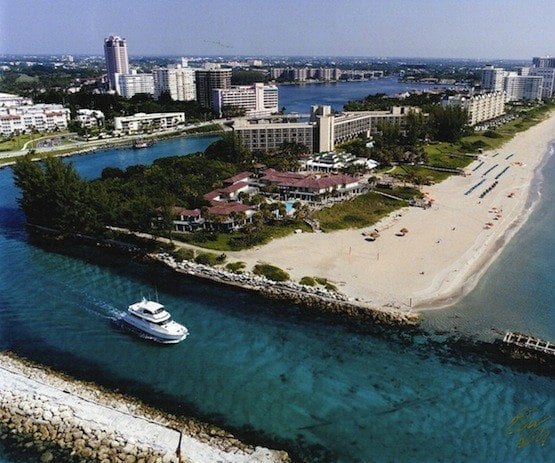 Major League Lacrosse expansion is always an intriguing topic, and with the MLL All-Star game being held at Florida Atlantic University on June 30th, in Boca Raton, Florida, it makes a lot of sense to take a look at South Florida as a possible MLL expansion franchise location.
The MLL recently expanded into the Southern region by adding the Charlotte Hounds, but South Florida much farther South than that. So, I just have to ask… Could an MLL team in Florida actually work?
South Florida is much like every other potential expansion area (i.e. Atlanta, Dallas) in that there are good things and bad things about the location. However, for Florida, the list of positives is relatively substantial.
High school lacrosse is booming in the state, especially in the Ft. Lauderdale to Palm Beach area, and great lacrosse players are routinely coming out of Florida high schools from Miami to Orlando. The private schools lead the way as they are able afford to pay for high caliber coaches. For the MLL, this bids well, as there are already some pro players living down South (Powell, Shanahan) who could be acquired, in one way or another.
To further bolster the Sunshine State's case, the high school season in Florida ends quite early in the Spring. This means younger high school coaches could play in the MLL, while still being a coach and making it work. Kids would be done with games of their own on weekends, and could hit up an MLL game with their friends after Spring football practice was over.
Along with the masses of high school players, there are also more and more youth lacrosse programs sprouting in Florida. The potential fan base is growing. A number of South Florida residents are transplants from New England and New York, so lacrosse is not a completely foreign game either – at least some percentage of the population.
Also, there is a high concentration of wealth in the area, which bodes well for the league if they hope to find a well funded ownership group and sell enough season tickets. If there was a team, the area could certainly support it. Florida Atlantic would be a good venue for games, and if that didn't work, there are a number of colleges and high schools in the area with excellent athletic facilities. Finding a suitable home field would not be a problem.
However, it's not all roses in South Florida.
The first obvious drawback is the weather. Every single game would have to be either a night game or played at 9am. Any other time of the day and you're risking death by heat and humidity, not only for the players, but for the fans too. The second weather issue is thunderstorms. Even if the team did play it's games at night, weather could still be an issue.
I lived in Florida for a Summer and there was a lot of rain. It rained pretty much every day. Sometimes a downpour lasts for 10 minutes. Other times it goes on for 6 hours. Now this issue isn't a deal breaker, as every team deals with Summer heat and rain, but Florida in June, July and August does give me a little pause.
The other major issue I see coming up is travel. Some of the players might live in Florida, but many will reside in the Northeast. As a pro, leaving your home on Friday evening (after fighting through traffic and more) and sitting on a plane for 3.5 hours (or more with connections) would be rough. It would also be expensive. Denver has done well with local guys, and South Florida would probably have to do the same to succeed and consistency. It's not insurmountable, but it's a definite challenge.
In the end, the positives seem to outweigh the negatives in this hypothetical world. The great thing here is that on June 30th, in Boca Raton, we get to see the possibility play out for real, even if it's only for a single game. I can't think of a much better test than that, and I'll definitely be watching.