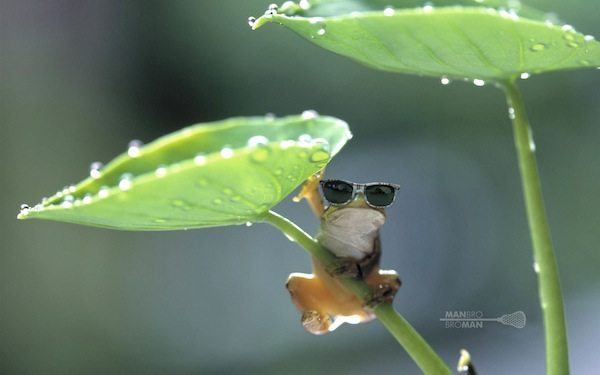 BIG NEWS: The Photo of the Week is now sponsored by Man Bro Bro Man Sunglasses! Every week one lucky winner will get a free pair of sweet sweet shades!
This week's Photo of the Week comes from Jack Assaf!  Jack's Dad took some solid game photos and one of them was good enough to be our winner!  Nice and clear, perfect day for some lax, interesting string job on the goalie, the kid is shooting overhand, the net is strung up really nicely… the list goes on and on!  Great lax photo!
(Editor's note: Jack Assaf – you just won yourself a pair of Man Bro Tie Dye GlowBros sunglasses! Hit us up at info@lacrosseallstars.com to claim your prize!)
HONORABLE MENTION
HM goes to Hanson Finley for this shot of him diving/being pushed into the crease.  Some say potato, some potatoe.  The latter are idiots.  But Hanson's not!  Great work Sir Finley of the Crease Dive!
(Editor's note: Hanson Finley, you just got yourself some LAS Stickers! Hit us up at info@lacrosseallstars.com!)
BONUS: GROWING THE GAME @ COLLEGELAX.US!
This photo features Tim Haslam, and no, he's not a sorcerer but close! He's the Editor of CollegeLAX.us! Someone please tell me they've seen Holy Grail.
Behind Tim is the McCarthey Family Track & Field on the campus of the University of Utah. The new turf field and track was built for the schools Track & Field teams as they transition into the Pac-12, but the school has also painted Men's and Women's Lacrosse lines to support the two clubs. After having to practice on a sloped grass field and playing games at local high schools, the Utes will now be able to call this their home.
Thanks all for submitting!  Now remember, if you SEE something, SAY something!