We LOVE an Old School with a little history attached to it, and last week's Bacharach Helmet postcertainly lived up to our expectations. And this week's submission is no different!  We've got a cool shot of the game ball from Brown University's FIRST win as a lacrosse team EVER.  That's just an fantastic piece of sports memorabilia history right there!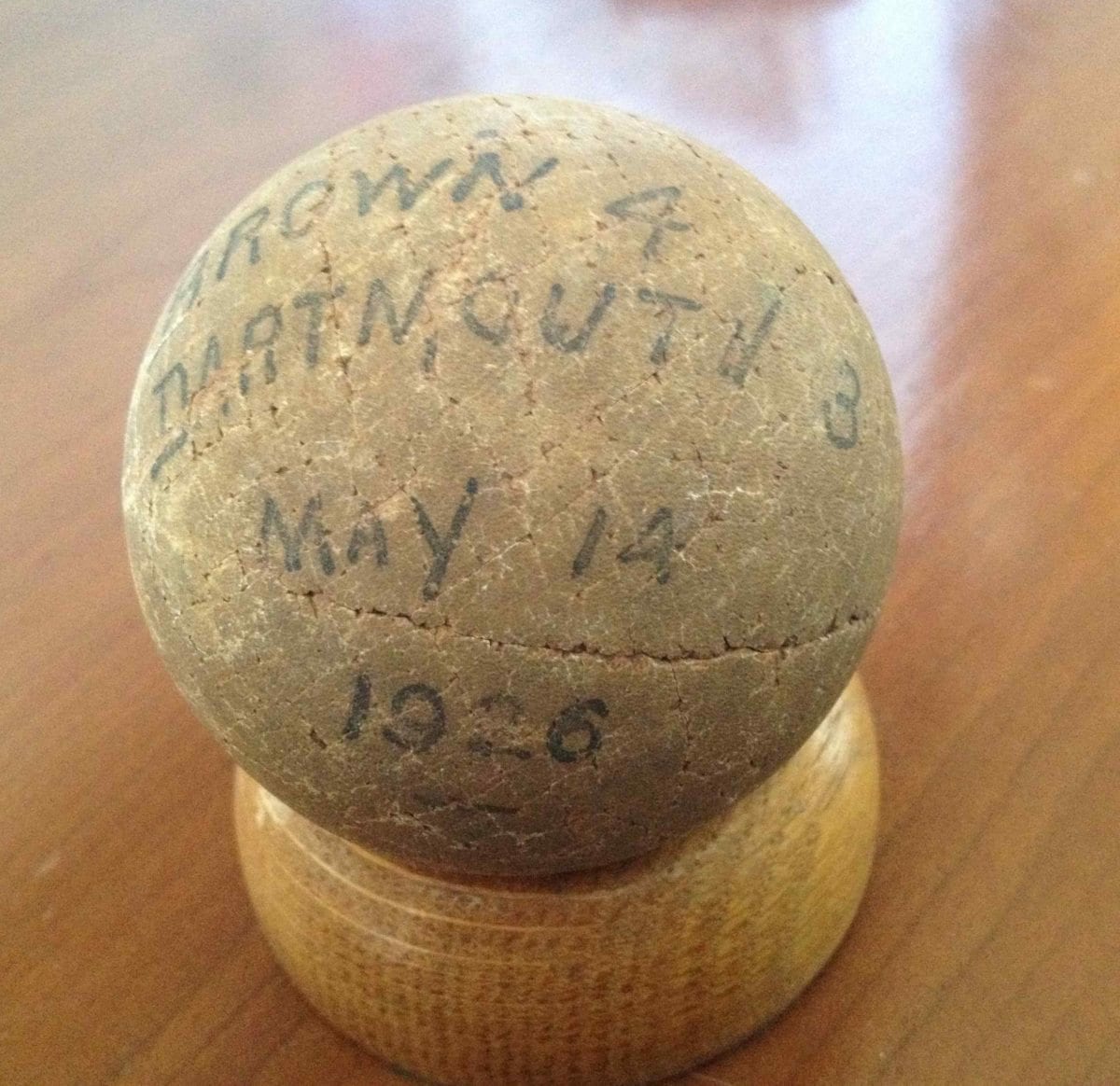 The year was 1926, and it was mid-May.  Dartmouth and Brown took the field for a lacrosse game, and the result was a hard fought 4-3 win for Brown.  It's very cool to see something like this, and even cooler that Brown has it in their program's possession!  Heck, the Ivy League has only existed for something like 56 years for lacrosse, so this is SUPER cool!
Doesn't look like lacrosse balls have changed that much, does it?!?!?
Got some OLD SCHOOL you want to show off?  You know what to do… Tipline!