With the Best In The West recruiting showcase right around the corner, we have been spending a lot of time talking about who the top 2017 college lacrosse players from West of the Mississippi were during the NCAA Division I men's lacrosse season. The "we" being myself and fellow coaches at ADVNC Lacrosse Camp in Lake Tahoe, most notably my friend and mentor Chris Rotelli.
One of the most decorated college lacrosse players in the history of the game, Rotelli's 2003 graduation from the University of Virginia was capped off by receiving the coveted Tewaaraton Award for his senior season. Chris moved out west soon after, and he's been paving the way for Northern California talent ever since. He is also the mastermind behind the Best In The West recruiting showcase I mentioned.
Together, I think we have compiled a pretty solid list of the top 2017 college lacrosse players from the West. I'm excited to share it here on LaxAllStars with the worldwide lacrosse community! Take a look below, feel free to upvote or downvote or even add your own submission at the bottom of the list.
1.

Tanner Scales, Defense, Virginia – Denver, CO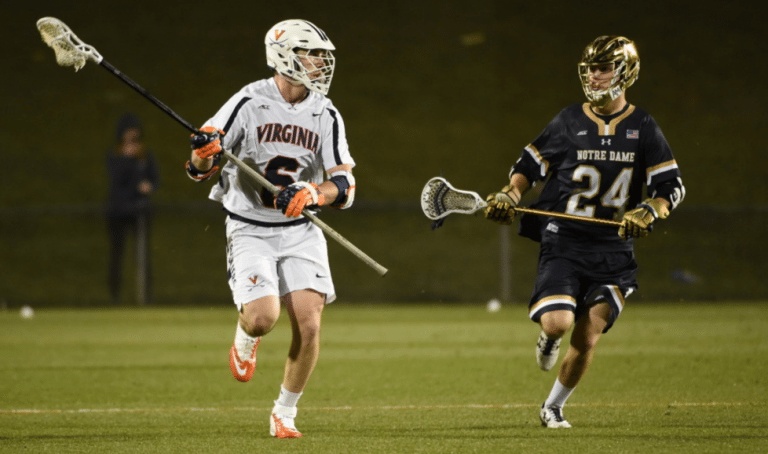 To me, Tanner Scales is a pretty obvious choice for the number one spot. Of all the best 2017 college lacrosse players from the West, Tanner Scales has been talked about the most - and he deserves it. Scales enrolled at the University of Virginia in 2013 where he made an immediate impact for the Cavaliers and has been the anchor of the Hoo's defense. He was named the ACC Freshman of the Year and continued his career in Charlottesville with two more All-American nominations. He was also a two-time captain. Tanner's great college career was capped off by being the 56th overall pick in the Major League Lacrosse draft!
Here's what Lars Tiffany, University of Virginia Head Coach, had to say about Tanner Scales this season:
This man is our guide: we will follow. Tanner brings a no-nonsense ethos to everything we do as a program: film sessions, meetings, weight room training and practices. He has little patience for those who are not all-in with their commitment to doing what is necessary for the program's health and success.
- Coach Tiffany
2.

Austin French, Attack, Denver – Danville, CA
Coming in at no. 2 is another ADVNC Lacrosse alumni in Austin French. In French's short time at Denver he has made a huge impact for the Pioneers. In 2016, French was taking runs on the second line midfield and making sure people remembered his name as he put up 14 points (8, 6). Legendary coach Bill Tierney switched French to attack for his sophomore campaign, where he got to play alongside All-American attackman Connor Cannizzaro. He put up 47 pts (28, 19) in 17 games.
3.

Cade Van Rapphorst, Defense, Duke – Phoenix, AZ
Van Rapphorst entered Duke as a highly regarded Freshman. He was the no. 1 defensive recruit in 2015 according to Inside Lacrosse. As a freshman, Cade played in all 14 games. In his sophomore campaign he put up 3 pts (1, 2) and picked up 38 ground balls. I can't wait to see what Van Rapphorst does next!
4.

Michael Tagliaferri, Midfield, North Carolina – Danville, CA
Michael Tagliaferri is most certainly a legend. In his senior year with the Tar Heels he played a critical role helping UNC win their first National Championship since 1991. In his four years with the Heels he put up 72 points (51, 21) in 59 games. Tagliaferri will continue his lacrosse career with the Florida Launch in the MLL.
5.

Mikie Schlosser, Midfield, Michigan – Davis, CA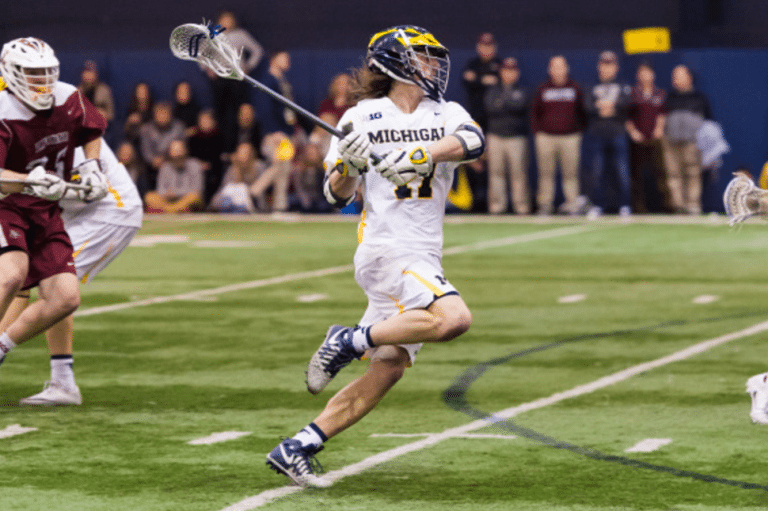 Mikie Schlosser is a product of the ATS (ADVNC Training System), and with that he is the first ADVNC player to complete a college career and get drafted to Major League Lacrosse. He spent four years at the University of Michigan helping develop the program. In his time there, he was a two-time captain, had 63 points (50, 13) in 50 games. Mikie is now the Director of ADVNC Lake Tahoe and is a member of the Denver Outlaws.
6.

Sean Mayle, LSM, Denver – San Carlos, CA
When Mayle enrolled at Denver he was a offensive midfielder, but pretty quickly Coach Tierney asked him to switch to LSM. "He came up to me and said, "Sean, I have a serious question for you, what do you think about long stick midfield". He said, "you can keep playing offense and eventually you will probably play, or you could help us immediately as the back up LSM." I told coach I wanted to do whatever was best for the team, so the next day I went into the locker room to get ready for practice, and there was a long stick in my locker. I grabbed it and never looked back." Mayle is entering his senior season with Denver.
7.

Colton Jackson, Midfield, Denver – Highlands Ranch, CO
In his first two years at Denver, Colton Jackson has started 27 of the 33 games in which he's played. He's also buried 51 points (41, 10). Those are great numbers for someone who just competed his sophomore campaign. He was received second team BIG EAST all-conference honors this season.
8.

Hugh Crance, Defense, Notre Dame – Newport Beach, CA
Defensive stats get overlooked too often, Since Crance stepped foot on Notre Dame's campus he made his presence known. He is a lock-down defender who also plays LSM on occasion. A member of the U19 US Men's National squad that won a gold medal last summer, 2017 marked the end of his sophomore campaign. Expect him to be the team's shutdown defender during his last two seasons with the Fighting Irish.
9.

Joe Lang, Midfielder, Harvard – Mill Valley, CA
Ever ince Joe Lang started his college lacrosse career with the Crimson he has been a standout player. In all three of the past seasons, Lang has been named to the All-Ivy team - a prestigious honor few native Californians have ever received. In 43 games, Lang has registered 96 points (62, 34). He will serve as Harvard's team captain during his upcoming senior season.
10.

Wilkins Dismuke, Attack, Johns Hopkins – Lone Tree, CO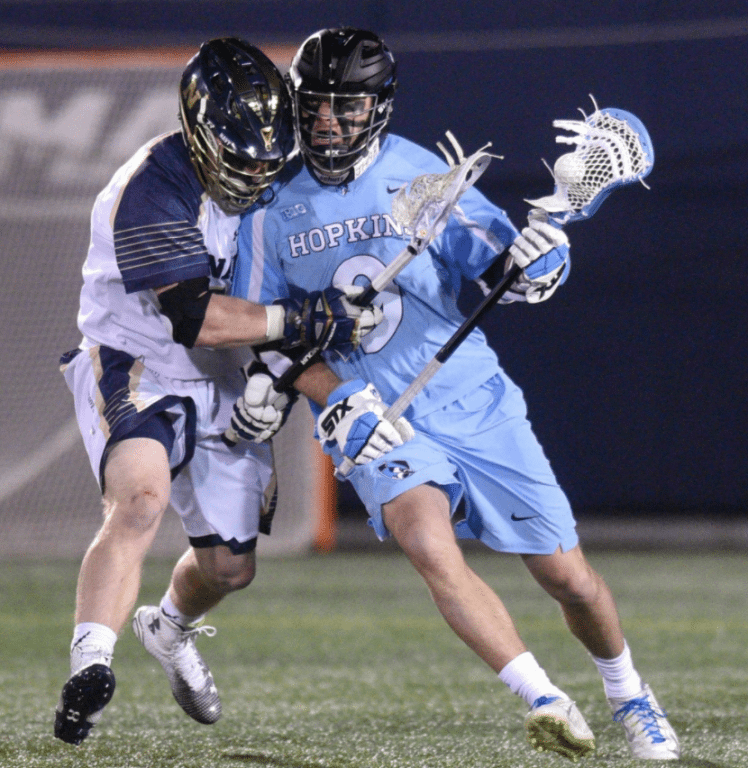 Hopkins is one of the most legendary lacrosse programs of all time, and to earn time on Homewood Field is a special accomplishment no matter where you're from. Wilkins Dismuke ventured out to Baltimore all the way from Lone Tree, Colorado, where he is known as "one of the most prolific scorers in Colordao state history." He flourished as a junior and senior at Hopkins, starting every game each season. Dismuke put up 51 points (43, 8) in 48 games played.