Of the 213 schools in the MCLA, 212 of them are located in the United States. Simon Fraser University is the outlier. Located in Burnaby, British Columbia, the Simon Fraser Clan will cross the border for road trips a minimum of 5 times this season; 6 if they make it to the PNCLL tourney, which they most definitely will considering their long list of returners from last year's PNCLL title win. And 7 if they make it to Nationals. Trips to Colorado, Michigan, Oregon, Montana and Washington are all on the regular season schedule.
Simon Fraser is known for having a unique playing style – one that reflects the fact that many of their players have grown up playing box lacrosse in Canada. Junior attackman Adam Foss is one of those players who, if you haven't matched up against him in the past, takes a while to get used to. His size, quickness and ability to protect his stick is second-to-none. As a 3-year starter, Foss was elected a team captain this year.
We sat down with Adam and quizzed him about his team's progress and the upcoming season:
LAS: As a captain and returning starter, were you pleased with the way fall ball went?
Adam Foss: Definitely. Our fall trip to you Utah was great. It was a blast to be on the road with the guys again and nice to see the high level of competitiveness brought to the table.
Who are some of your teammates that we should watch out for this year? Any new recruits that will have immediate impact?
Adam Foss: Ben Towner and Chris Tessarolo will be deadly on attack again this year. Russel Thomas-  this guy runs the midfield like an antelope. Ben Johnson is a stud facing off. Dean Stewart is flashy in the cage and the defensive trio of Brown, Clare, and Patterson are playing like they have something to prove.
I've have been real impressed by the incoming freshman, and they will all play roles on the team this year. Look for Colton "Junior" Dow to chip in on offense.
What are your personal goals for 2010? What are the team goals for 2010?
Adam Foss: To keep improving on last year and help lead our team to a National Championship. As a team, we are looking to defend our Conference Championship and put together a run to win Nationals.
You guys will be on the road a lot this spring. What road trip are you looking forward to the most?

Adam Foss: That's a tough one, there are so many great games this year. I'll say the Michigan trip. It will be cool to play in front of a bunch of people in a big game.
What do you do to get ready for a big game?
Adam Foss: Nothing too special here – just try to get warmed up and stay loose and relaxed.
What made you want to attend Simon Fraser? Did you ever consider NCAA schools?
Adam Foss: A good buddy who I played all my lacrosse with growing up with was already at SFU. When I talked to him he was pumped on the program and very high level of lacrosse. Most of all, he said the team was a bunch of beautys. That sold me.
Sure, I was recruited by a handful of NCAA schools, like a lot of the guys on our team. But looking at all the schools, I couldn't find one that compared to the experience the SFU lacrosse program offered. Not to mention, SFU was head and shoulders above most of the schools academically.
How do you feel the PNCLL levels up to the other MCLA conferences? Do you think the conference as a whole as increased in talent over the past few years?
Adam Foss: I don't think our conference is as deep as some of the others in the MCLA. But the competitiveness and sense of rivalry is there. Splitting the PNCLL into two halves this year is a huge step for developing a stronger conference.
For sure, I think the talent increases every year as lacrosse becomes bigger and bigger in the Pacific Northwest.
Who is Simon Fraser's biggest rival and why? How do you feel about them?
Adam Foss: Traditionally I'd say the University of Oregon has been our big rival. Being the two top teams in the conference every year has allowed for a lot of heated battles over the year. It's safe to say we love to hate them.
Over the past year or two I think we've developed a good rivalry with BYU. I love playing them because its always a physical, high scoring shootout.
If you had to predict the MCLA and NCAA title winners right now, who would they be?
Adam Foss: There is easily 5 or 6 teams who can win the MCLA this year. It will come down to who can execute under pressure.
Same goes for the NCAA, I'll say Syracuse to defend.
When it comes to the sport in general, do you prefer box lacrosse or field? Why?
Adam Foss: I love the rough fast paced action of the box game. Whichever form I'm playing I'm loving. Either way, lax is war.
What kind of head are you using? What is the string job like?

Adam Foss: I'm using a Gait torque strung with a 'V' and two shooters. Just a little tape on the bottom hand of the shaft.
Just a torque and a little tape, that's how Adam Foss does it. Thanks Adam, for the interview and best of luck this season.
_________________________________________________________________________________
This has been another Lax All Stars Fireside Chat. Stay tuned to the LAS Network for more interviews throughout the fall.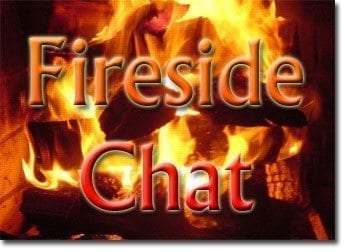 The Fireside Chat series gives players and fans an opportunity to get to know influential people and players from around the United States. From coast to coast, LAS is interviewing players to get you an insider's perspective on the upcoming 2010 season.

Other Chats:
Chris Davis, Founder of Striker Danger
Alex Capretta, Princeton Tigers
Bear Brink, Trinity Prep (HS), Florida
Matt Graupmann, Cal Poy Mustangs
Matt Hickerson, Arizona Laxcats
Jon Killeen, Wesleyan University
Andrew Clayton & Connor Martin, Chapman