The Fireside Chat interview series marches on and this week we are speaking with starting attackman Jon Killeen, of Wesleyan University in Connecticut.  Wesleyan has made multiple trips to the NCAA's (including a Final Four in 2007 and an elite 8 trip in 2009) and Jon Killeen has been an instrumental part of those runs.  He is also the highest returning point scorer from last year's team. Jon Killeen came to Wesleyan from New Hampshire where he was a HS All-American.  Opposing coaches always note that Killeen is a team player who can create and finish and that he rides as hard as any attackman in the game.
We caught up with Jon earlier this week:
LAS: Who are some of your teammates we should watch out for this year?
Jon Killeen: This year some of the kids to definitely watch are Lonny Blumenthal, Gabe Kelley and John Froats. Lonny has been a key player for Wesleyan since our freshmen year and had a great season last year. Arguably the top midfielder in the NESCAC, he always draws the poll at the midfield position but still finds a way to get the ball in the net. He's a fundamental player who goes left and right and has unmatchable speed. Gabe Kelley was one of the best LSM's in the NESCAC last season. He dominates on groundballs and takeaways and will definitely be a major concern for opposing teams' offenses this coming season. When he's not controlling the defense he occasionally contributes on the offensive side where last season he had a few goals.  John Froats had a break out freshmen season earning NESCAC Rookie of the Year and contributing to the team right away. His size and strength made him a key player at the midfield where he was a groundball machine. This season he will definitely play a bigger offensive role and build off of his successful season last year.
Describe your pregame – What do you do to get ready for a big game?
Jon Killeen: A pregame warm up for me usually starts a few hours before the game. I tend to get to the locker room really early and lay out all my stuff and stretch. I usually visit the trainer's room after that and get taped up. When I'm done with that I'll listen to my ipod up until game time.
What team are you looking forward to playing the most this year?
Jon Killeen: That's a tough call. Wesleyan, over the past three years, has definitely had some real close games across the board with almost every team in our league. I would have to say I am looking forward to playing Middlebury. I think I have played Middlebury seven times over the past three seasons and every game has been a battle. Last year we played Middlebury three times beating them twice, once in the regular season and then in the NESCAC playoffs, and then losing to them in the NCAA's.
Where is your least favorite place to play a road game? Favorite?
Jon Killeen: That's and easy call. Bowdoin. Not only is it a long drive but we usually play Bowdoin early in our schedule. Last year we played on March 7th. The weather can be brutal up there during that time of year. Also their old school astro turf field is a tough surface to play on. My favorite place to play is on Jackson Field, the "Bird Cage". It's an awesome field surrounded by the CFA (Center for the Arts), which amplifies the noise made from the crowd. Also, I've always preferred playing on a grass surface and the Bird Cage is one of the few surfaces we get play on during the year that is grass.
When your team travels for road games, what is the transportation like? Lodging?
Jon Killeen: The transportation is usually fine. We always take coach buses and stay in decent hotels.
How do you feel your conference levels up to the other NCAA D3 conferences?
Jon Killeen: I definitely feel that the NESCAC is a top conference, if not the top conference, in division three. There are plenty of other great conferences with really good teams. However, the parity across the NESCAC is the best in my opinion. Every game is close and competitive. For instance, every game I have played against Amherst has been decided by one goal or an over time situation over the past three years. Any team can win on any given day in this league. Also, every year it seems the NESCAC is putting two or three teams in the NCAA's.
If you had to predict the Mens' NCAA title winners right now, who would they be?
Jon Killeen: That's a tough call. I think it's really too early to tell who is going to be able to contend for the NCAA title. There are teams out there with proven track records like Salisbury and Cortland but each year there is the potential for another team to step into the limelight. I think we'll have to wait and see.
Have you adjusted to the new heads? How do you think they will affect your game/the general play of lacrosse?
Jon Killeen: The new stick rules have been a financial pain more than anything. Having to replace all my sticks from last year was just annoying. The new dimensions aren't too much of a concern. After a couple weeks of playing I was able to adjust to the new dimensions and haven't been really affected by them. I haven't personally noticed defensemen having an easier time taking the ball away from offensive players. I know this was the intended result from the changes to try and protect the integrity of the game, but I haven't seen it just yet. I think the general game play of lacrosse will largely remain the same but the changes might force offensive players to be more aware of their stick protection.
What are your personal goals for 2010? Team Goals?

Jon Killeen: My personal goals for this upcoming season are to just remain at a consistent high level of play from day one and do whatever it takes to help lead the team to wins. The team's goals for 2010 are very much the same as they have been since I got here in 2007. We hold ourselves to high expectations and always set our goals on competing for the NESCAC championship and of course the next big thing, the national championship.
How close is Wesleyan to going to the next level nationally? What's it going to take to win a National title?

Jon Killeen: I really believe that our team has all the right tools to reach that next level of playing in and winning a national championship game. Coach Raba and the rest of the coaching staff are some of the best in the country. Although our team is relatively young, the freshmen this year are all strong and athletic kids. Lonny and I played in a national semi final game as freshmen back in 2007 against Cortland and are hoping to bring the experience to help direct the younger guys on the team. Hopefully some of this experience can translate into success for the team. What it comes down to is playing at consistent high levels of lacrosse throughout the year and staying healthy.
Is there a game or road trip you are most excited about this spring?
Jon Killeen: I try not to think too far ahead but I am definitely excited to play Bowdoin. Other than being our first NESCAC game this year, they are one of the only teams in the NESCAC we didn't beat. They are always a well coached and an athletic team and they played us real hard last season. It was a really odd game last year. We only scored three goals against them so I am definitely looking forward to getting out there against them and competing.
How did you hear about Wesleyan?  What interested you most about the school?
Jon Killeen: When I began looking at a lot of NESCAC schools during my time in high school, I was originally really looking at Williams. However, when that fell through my dad told me about Wesleyan and how it had been a very successful program with tremendous academics. I shot coach Raba an e-mail about visiting the school and being recruited. Luckily, it all worked out in the end and I couldn't have been happier with my choice. I was really drawn to a list of things about the school. It has great academics, great facilities and a great lacrosse program. Its location was also really convenient being in between Boston and NY which makes traveling easier.
What are your five favorite songs right now?
Jon Killeen: My five favorite songs right now would have to be:
"Never Let Down" – Andrew W.K.
"Empire State of Mind" – Jay-Z
What kind of stick are you using?  What's your setup like?
Jon Killeen: I used the Reebok 9k over the summer but switched to the STX Super Power this fall. I usually use hard mesh without a lot of whip. I'm using an STX Steel Shaft. I like to tape my stick up a lot just so I can get a better grip when I'm carrying or shooting the ball.
When it comes to the sport of lacrosse, who are your heroes? Who made you want to play college ball?
Jon Killeen: My lacrosse heroes would have to be my dad. Although he never played the game he always brought me to all my practices and tossed the ball around with me in the yard. He would have to use a baseball glove because he couldn't throw with a stick. Also my youth lacrosse coach Al Sproul and high school coach Chris Cameron. They both really taught me how to play the game the right way and the basic fundamentals of the game. I attribute a lot of my success that I have had to them.
Favorite Pro laxer? why?
Jon Killeen: My favorite pro laxer would have to be Glenn Adams. A former Wesleyan standout, I had a chance to play in a tournament with him over the summer and his athletic ability is freakish. He's also a real down to earth person.
Fan of indoor/box lacrosse? What's your preference between field and box?

Jon Killeen: I enjoy box lacrosse in a non competitive way. It's fun just to get in there and get some runs up and down the field.  It's mostly offensive and a lot of goal scoring without a lot of running which is a plus. But when it comes down to competing and winning I'm a fan of the traditional field lacrosse.
Thanks to Jon Killeen for hammering out answers to all of our questions and best of luck to Wesleyan this year!
_________________________________________________________________________________
This has been another Lax All Stars Fireside Chat. Stay tuned to the LAS Network for more interviews throughout the fall.
Other Chats:
Chris Davis, Founder of Striker Danger
Alex Capretta, Princeton Tigers
Bear Brink, Trinity Prep (HS), Florida
Matt Graupmann, Cal Poy Mustangs
Matt Hickerson, Arizona Laxcats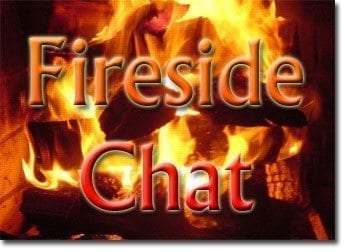 The Fireside Chat series gives players and fans an opportunity to get to know influential people and players from around the United States. From coast to coast, LAS is interviewing players to get you an insider's perspective on the upcoming 2010 season.