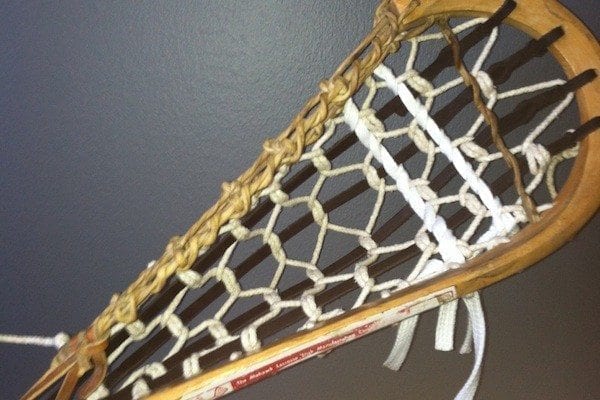 This past weekend at the US Lacrosse Convention I was able to connect with lacrosse players, coaches, fans, parents, vendors, officials, and more. While we all talked about different things, a common theme was 2014, and how it would play out. Now that I'm rested up and my brain has cleared, I'm going to list out five great tips on how to make this season and year the best ever.
1) Put In The "Extra" Work
I took in most of a presentation by Dave Pietramala on relatively simple drills that almost any team could use to get lots of repetitions and touches. It was a great experience, and I picked up some new twists for drills, but the thing that stood out to me the most was that even though the Hop players were getting as many touches as possible in practice, Petro was convinced that it wasn't even CLOSE to enough.
Petro made the point that the great players, and those that continue to improve, are the ones who put in the extra work. The guy shooting 200 balls before practice, the guy running stairs in the morning, the two guys who stay late to do one-on-ones…these are the guys who will be getting it done on the field. I saw it myself in college, Petro believes in it, and so should you. Excellence is achieved by doing things others won't do.
That's a great starter tip right there!
2) Attention To Detail Can Be Crippling?
There is a fine line between paying attention to detail and doing things a certain way simply because that's the way it is. A lot of coaches spoke about how important it is to have everyone on the same page at all times, and I would tend to agree with that assessment, but that doesn't mean everyone needs to be reading the same exact word on the same page, does it?
When speaking to players at the convention (and I spoke to a LOT of them) I found that while attention to detail was important in a player respecting a coach, it was definitely possible to take things too far. Controlling every single aspect of everything for a team can hurt morale, and create an atmosphere of fear. The result on the field is often one of predictable play and less than stellar results.
I spoke with Flip Naumburg a little bit more about finding balance in general, as well as in lacrosse, and he always describes a great game or great play as a "movie." It's beautiful and natural, not scripted. It's something special and at its best, it is made to look easy, and fun. So for the coaches out there…Run your team and pay attention to detail, but don't let it get in the way of the beautiful game. Your end of year results will thank you!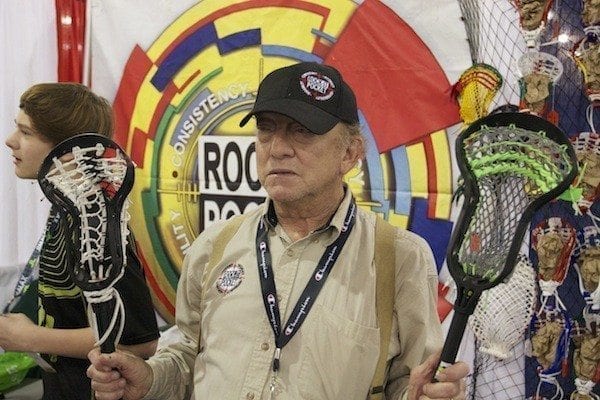 3) It's All About Team
John Danowski of Duke gave a talk about setting accomplishments and goals within a team framework. Individual success takes an immediate backseat to team success. When the only goals that matter involve the team, the familial attitude is much easier to build. It seems simple, but sitting down with the team, creating a list of TEAM GOALS, and then posting that list somewhere so that everyone can see it daily tends to help. It's a visual reminder for players and coaches. The TEAM is why we're here. Keep that in mind and you'll build a good group for 2014.
4) It's NEVER Too Early/Late To String
I ran into a number of people who showed me their mesh or traditional sticks. Many had used our tutorials, some had used other people's tutorials…either way I was thrilled to see it! I was approached by kids, fathers, coaches, and even a mom, and all of them wanted stringing advice or to show me their work. The skill level on display was high and the passion was even higher. If these people keep stringing they will have surpassed me in no time, and I LOVE that. Respect to all.
5) Have Fun
As lacrosse grows in popularity and value it's important to remember why we play the game. Sure, we play to test ourselves, to please the creator, and to win, but let's face it, we also play lacrosse to enjoy the game. It's easy to turn lacrosse into a job now and take it too seriously, but that is a trap. Even NHL coaches look at their charges right before games and say "let's have some fun out there," and if those guys are doing it, I definitely think we can too.
Now this doesn't mean that you should only try trick shots during games simply because it's more fun for YOU. Is that fun for your teammates? Probably not. It also doesn't mean that a weird shot attempt once in a while isn't also okay. Like the whole attention to detail thing, there is a fine line.
Lacrosse is not football. It's not about set plays, and killing your opponent. It's also not tennis, where it's a 1-on-1 battle. Lacrosse is fast and fluid, and it's played best when a team of guys on the field are loving the game for what it is. Allow your teammates to have fun, allow your players to have fun, respect one another, and the game will come to you.
Here's to a GREAT 2014!