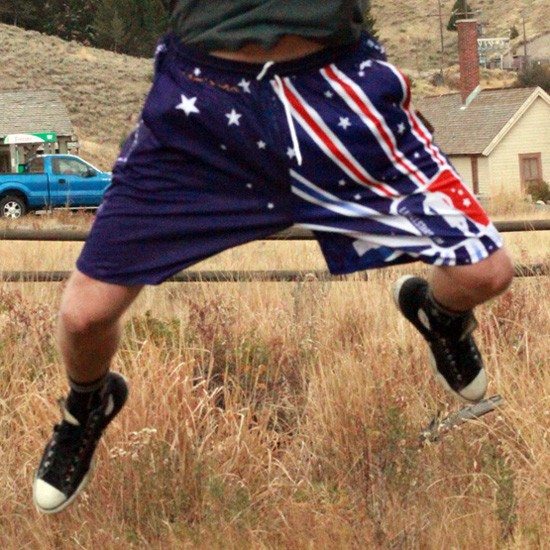 This week's Lacrosse Drop takes us from Canada to Philly, out to Hawaii, Kentucky, Virginia, back to Philly, then Virginia, some stringing advice, and then I cap it all of with some of the best posts from around the LaxAllStars.com network over the past week. It's a big time Lacrosse Drop, perfect for Sunday.
Great Shot From Vegas
You can just see how much fun it is! For more, go here.
Learn More about CLAX
The Canadian Lacrosse League is a fledgling box league in Canada. The idea is to provide more box lacrosse over the Winters for non-NLL players, and the league started small, with six teams. All six teams are back now and even starting to move around a bit. Excellent article on Indian Country Today to read to prep for the 2013 season. Thanks to Richard Roy for the find.
Hawaii Highlights: Dakine Vs. Kanto
Video done by Lax School, via Bill Millman. Great stuff!
Kick Off The NALL In Kentucky
It's the black-white scrimmage. In the area? Check it out on Facebook for more info.
This guy has some SERIOUS moves…
Thanks to Kacy Small for that one. I just learned a thing or two. Watch out next wedding I attend!
Custom Virginia Dyes Video from StylinStrings
This is… awesome. Ah, to be a Wahoo!
Iroquois Top String Tutorial:
More Michigan Lacrosse from MGoBlue:
Should we expect a big step up for Year 2?
Inaugural Evanfest Lacrosse Dinner
A sold-out gathering of 200 people helped raise as much as $10,000 Thursday for families that have a child with a life-threatening disease at the inaugural EVANFEST Lacrosse Dinner at Drexelbrook in Drexel Hill.
In an event that featured a star-studded cast of guest speakers, support poured out for a cause sparked by a Malvern Prep lacrosse player who battled a terminal cancer like few have fought on the field.
Evan Brady was a youth lacrosse standout who showed courage and dignity while battling osteogenic sarcoma (bone cancer) for several years until passing away at the age of 19 (his jersey number) in 2005. Evan served as a coach and mentor, and more importantly, a role model, to all despite steep odds…
for more, check out the full article by Chris Goldberg on Phillylacrosse.com
Top Post From Around The Network!
Don't call it a comeback, the nerds have always been here. The nerds at Wesleyan are also looking up. What about these nerds? Are their gloves to blame? Quinnipiac is getting ready for the Spring with logs and swimming. Looks tough!
Enter the "Great Custom Pocket Debate". Now you know. So… want your stick restrung by a PRO, for FREE? Hit up Greg Rose! Maybe he can string you up a Josh Dionne special? We'd love to see this stick get that treatment.
Watch Mitch Belisle hit a co-worker with lacrosse balls. Fun times in DUMBO. He should have worn these Rabil Arm Guards. Jackson Davis says "enough" to Lax Bros. CBC makes the IL cover.
Are you growing a Mustache this Movember? Because Uganda sure is! Thailand Lacrosse is on Instagram. Always worth a follow. Peter Lasagna should leave Bates. No, he should NOT. The biggest feel good story of the week. Or maybe it was this one.
Buy My Shorts!
These are my go to shorts right now. Wore 'em on the GTG Tour, wearing them right now.