Editor's Note: Our 14 FIL World Championships pool preview articles are powered by our friends at Lax Hut Village, a global supporter of lacrosse clubs and programs. If you and your team want to Join the Tribe, click here to get fundraising!
The 2018 World Lacrosse Championships are rapidly approaching, and we couldn't be more excited! Netanya, Israel will play host to the 46-team tournament that will decide a World Champion, as give a finite ranking to how one nation stacks up compared to another. Our coverage of these games has been and will be thorough and complete, continuing now with this series detailing the 14 pools (13 of 3 + Blue of 6).
There is no particular order I'll be going in, and today's discussion will pertain to the Gold Group of Switzerland, Slovakia and Taiwan.
This is an interesting pool, with opportunity existing for each of the three teams included. The first seeded team will look to distance itself from the latter, as the second and third are still struggling to find their identity and where on the leaderboard they belong.
GOLD – 2018 World Championships Preview
Switzerland
Every team who took place in the 2014 World Championships who did not earn a gold medal will be looking to improve their placement in 2018. The Swiss had a breakout performance in Denver, finishing 15th of 38 compared to their 23 of 29 debut in Manchester's 2010 games.
Moving up eight positions as the tournament expanded by nine teams was a major accomplishment, but that was then, and new challenges arise in 2018 as the field again expands by eight more nations.
The Swiss are up to the task though. Constant play in a bountiful lacrosse region has a familiar cast of characters playing virtually every weekend all over Europe. Quality coaching, immersion into the box game, and just a competitive spirit launched Switzerland forward in 2016's European Championships to a sixth place finish.
Switzerland had one pool play loss to Israel (2-9), who finished second, but were otherwise perfect in group – including a win over Sweden (8-3). Switzerland was knocked from contention by eventual champions, England (3-12), and then went on to beat Scotland (9-8) before ultimately losing to Germany (5-10). When all was said and done, the Swiss were only able to be capped by England, Israel, and Germany. Those programs are where Switzerland wants to be, and 2018 sounds like a great year to see the boys make a run at it!
Slovakia
The Slovakian team that will take the field in 2018 will be the mystery box of the group. Slovakian lacrosse has fluctuated, but regional growth is slowly but surely advancing the game forward. A six-team league in the domestic Slovakian league has traditionally been dominated by the Bratislava Tricksters.
This year, the Tricksters took their talents on the road to take part in the inaugural Danube Lacrosse League. Competition against the Vienna Monarchs, Graz Gladiators, and Budapest LC was aimed at giving the Tricksters, who most of the Slovakian National Team roster is comprised of, a fresh look at other teams in an effort to improve. I also saw the Tricksters in Budapest at the New Year's Cup, and I think if we see the higher echelon of Slovakian talent, we'll see a much better team than we saw in 2016.
The European Championships were a rough showing for the Slovakians. Only one pool play win over France (11-2) meant that Slovakia would be scrapping it out in the 17-24 bracket. A tough loss to Denmark (12-13) led to a match and win against Slovenia (12-3), before dropping the 21st place game to Italy (7-9).
2018 proves to be different however, as we're sure to see a team comprised of only the top Slovakian players and some North American assistance.
Taiwan
Welcome to the party, Taiwan! These 23 men will be one of nine teams making their debut in Netanya. There's never been a more difficult field to enter than this field of 46. This is a pivotal year to enter however, as the FIL aims to trim to 30 teams in 2022's World Championships, a rock solid showing would be a huge accomplishment moving forward as a program.
A strong bond in Asia exists, as the general consensus is that a rising tide will raise the level of play for all teams. Countless hours on the ground spreading the game, an academy-styled approach towards building core groups of players, and a combined effort with neighbors like Hong Kong have led to rapid development for this program.
We have see Taiwan in FIL sanctioned play before, as they have competed the 2017 ASPAC games after joining the APLU in 2015. A thrilling win over China (10-9) gave Taiwan a late-tournament boost up to fifth place in these regional championships. This win was a team improvement, after Taiwan was initially defeated by China (11-16) earlier in the tournament.
This pool challenges Taiwan, but success is most certainly possible.

Gold Group Matchups
Switzerland vs. Slovakia
Thursday July 12, 08:45 Wingate Field 6
These two teams saw each other in 2010, but I strongly doubt we'll see very much overlap whatsoever in those rosters. The Swiss have been widely-regarded as the European team on the move, and we'll see is Slovakia can match strides. The one seed is a clear favorite to go 2-0 in the group, but the work still needs to be done.
Slovakia vs. Taiwan
Friday July 13, 09:15 Wingate Field 5
Slovakia has been around the block once or twice. They've seen almost two dozen new programs added since they came on to the FIL scene in 2010. Slovakia's scouting report will most likely be empty for this game, versus Taiwan's ability to see what the Swiss do well a day prior. Physicality and stick skill might go to the Slovakians, but I think we'll see Taiwan coming in with a plan to make the upset happen. This could be the most exciting game of the group if Taiwan is up to the challenge.
Taiwan vs. Switzerland
Saturday July 14, 17:30 Wingate Field 2
Where I believe Taiwan has a chance at topping Slovakia, I don't believe that the Swiss would allow Slovakian mistakes to be repeated if that were to happen. The Swiss machine is getting more and more efficient with every passing championship tournament, and Taiwan will have to try and make up for the sheer lack of experience in this setting. I do believe that Taiwan will surprise at this tournament, but to what extent they're able to execute will be up to the 23 men in red and blue.
Sidenotes:
Slovakia, Taiwan Pairing Creates Unique World Games Opportunity
I'm not partial to one team or the other in any given game, but I am a big fan of the Swiss program as a whole. Development is great, and there are really awesome people involved, but it's the team names that keeps me in Switzerland's corner. The Zurich Lions make up a lot of the roster, and are the reigning Swiss champs, but the Fribourg Skunks take home best team name in Switzerland, followed in order by Toblerone, the Wettingen Wild, and the box team, Chocolax.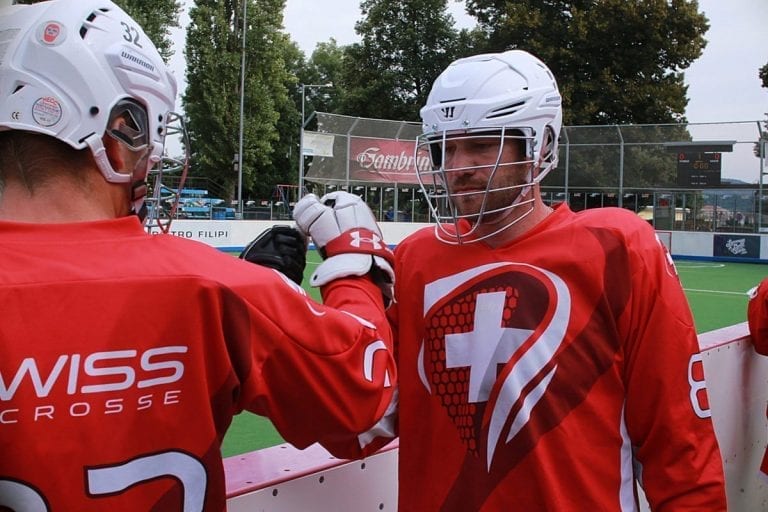 I'm familiar with the Slovakian program, and I've made a great many friends through the Tricksters as well as the Bratislava Bats. There's this weird dichotomy in Slovakia where certain players play field lacrosse and a completely separate group plays box. The field group obviously wants to include the box guys because players are limited, and the box guys want to include the field guys, but there's a higher barrier of entry to playing box. I took a trip down the road from Prague this past year to Slovakia to help lead a box introductory camp where we had Austrians, Czechs, and Slovakians with all different levels of ability.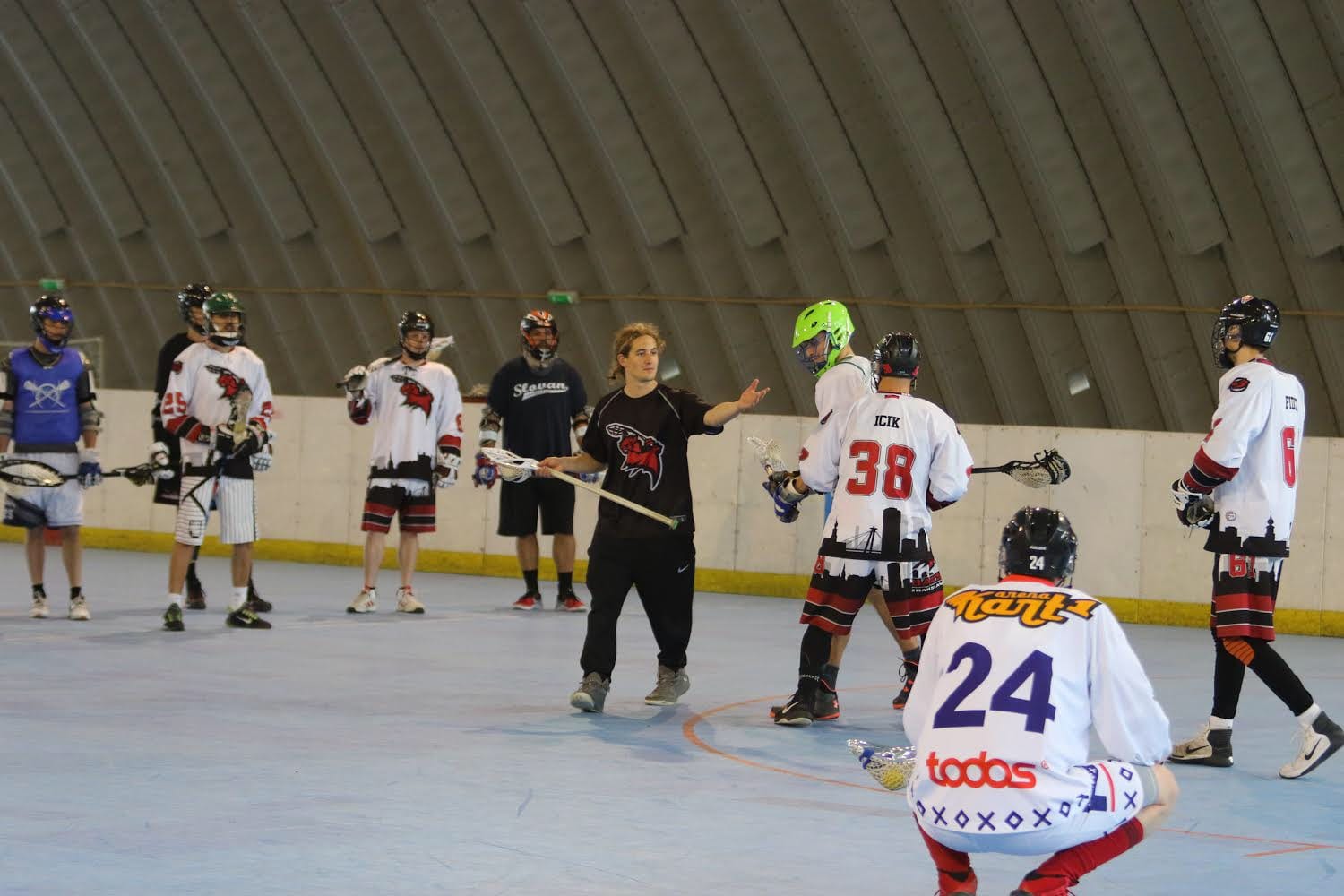 I saw Taiwan play up close and when I played against the team in the Hong Kong open back in 2017. My team won, and Taiwan therefore lost, but the attitude and excitement on the Taiwan sideline was infinitely better than ours. Thinking back on it, they got a lot more out of that game than we did. Sometimes you'll hear "oh I can't stand that guy on the field, but he's great without a helmet on". These Taiwan guys were the nicest guys off AND on the field. I think that "work hard, have fun, work harder, have more fun" attitude will serve them well in the near future.
Previous Previews