For this installment of the Fireside Chat series, LaxAllStars is talking with Adam Sear, a senior midfielder on the University of Maryland Men's Lacrosse Team.  Adam came to Maryland via Perth, Australia where he was a dominant player at the highest club, state and national levels.
LAS: Who are some of your teammates we should watch out for this year?
Adam Sear: The roommate… Brian Phipps. He's obviously coming of ACL surgery during the summer and is going through all the rehab to get back on the field. Expect him to come back in full form.
Also, our offense, including Ryan Young, Grant Catalino, Will Yeatman, and Travis Reed. They went from the "baby Terps" to All-Americans the very next year. I'm looking forward to hearing what name they [the fans] come up with this year for these guys.
Describe your pregame. What do you do to get ready for a big game?
Adam Sear: I don't really have a pregame ritual. Since an early age I always just showed up and played. Obviously for the big games the butterflies always play a part but I'm usually the one rocking out to the locker room music and just trying to lighten the mood.
What team are you looking forward to playing the most this year? Why?
Adam Sear: Playing here at Maryland, there is never a shortage of big games but the one I am most looking forward to is the Day of Rivals game against Hopkins. If the rivalry isn't enough,  I haven't beaten them. Hopefully we can do it this year.
Where is your least favorite place to play a road game? Favorite?
Adam Sear: Playing on the road is always a hurdle you need to get over but if I had to choose a favorite place to play it would be Homewood Field in Baltimore. The first lax I ever saw on TV was the 1998 World Cup at Homewood and it was surreal to run out on that field for MD.
When your team travels for road games, what is the transportation like? Lodging?
Adam Sear: Travelling with the team is definitely not hard. I'm not sure if anyone has seen our UMD busses but they are fully customized down to the embroidery on the head rest, have direct satellite tv, reclining chairs, and a bathroom for those unexpected mishaps on the long road.
How do you feel your conference measures up to the other NCAA conferences?
Adam Sear: I think the ACC levels up very well to other conferences in the NCAA. I think you can just look at the track record of the four teams and it speaks for itself. I consider myself very lucky to have played in such a competitive league with UNC, UVA, and Duke.
If you had to predict the mens' NCAA title winners right now, who would they be?
Adam Sear: Well its gotta be the Terps! and I think I'm gonna go with UVa (as the other finalist) to make it an all-ACC Championship game.
Anything about the new stick rules: Have you adjusted to the new heads? How do you think they will affect your game/the general play of lacrosse?
Adam Sear: The new heads really haven't been that much of a problem. Besides just tweaking out a couple of stringing problems they're pretty much the same as the old ones.
What are your personal goals for 2010? What are the team goals for 2010?
Adam Sear: In terms of personal goals I just want to help my team win a championship. I know its cliché  to put the team before self but its something I've always thought was right. For our team any season without a national championship is a failure.  Being at a school like Maryland really instills that in you, with its rich heritage. Also an ACC championship would be nice.
What is the team doing differently this fall/winter to achieve those goals?
Adam Sear: This fall has been the hardest since I've been here in College Park. We went through a serious schedule of two-a-days and lifting which really took its toll on the body. In saying that, we got more done this fall than any other I've been around for. We're at a good spot right now and the coaches are the ones to thank for that.
How close is UMD to going to the next level in the conference/nationally?
Adam Sear: We're on the doorstep…the last 3 yrs have been heartbreaking but I think this is the year. Our mindset and the way we do things around here has continued to improve so its going to be an exciting year!
Other than the Day of Rivals game against Hopkins, is there a game or road trip you are most excited about this spring?
Adam Sear: MD Vs UVA 8pm Saturday April 3rd 2010. College Park, MD Nationally televised on ESPN2….enough said.
What are the biggest differences between lax in Perth and the US of A?
Adam Sear: This question makes me laugh…I love the way we do things back home but its much more of a laid-back atmosphere in Aus. Here it is very professional and much more structured. Both ways have their pros and cons but it was definitely hard getting accustomed to the seriousness over here but I have definitely grown to really like it.
What brought you stateside in the first place? And then what did you think of lacrosse, in general in the USA?
Adam Sear: I wanted to play D1 lacrosse…its pretty simple. Growing up and playing in Aus the only real connection we have to the outside world is the internet. I grew up watching videos and just trying to learn as much as I could and this really got me into it.
Lacrosse in general in the US is great. Back home you're lucky to find someone who actually knows what the sport is…here everybody knows it. Its nice to play in front of thousands of people…really nice.
How did you hear about UMD?  What interested you most about the school?
Adam Sear: I heard about UMD just from watching online videos. I had never been to UMD before I came here (which was a little daunting when I look back at it now) but I was just so excited to be a part of the rich heritage here.
You know we love music around here on the LAS network, so what are your five favorite songs right now?  Don't be too embarrassed to speak from the heart here.
In no particular order..,
anything by David Guetta or Jay Z
Graceland by Paul Simon
Whatcha Say by Jason Derulo
and the embarrassing one… Party in the USA by Miley Cyrus
[Editor's note: It's okay Adam… Jumbo Jack has the same problem.]
What kind of stick are you using?  What's the string job like? Tape? Shaft?
Adam Sear: I'm using the new STX 2010 Proton. I use the basic STX hard mesh and like to have a lot of whip. Usually just two throwing stings and a v is what I go with. The shaft is an STX scandium with just some tape at the bottom and a trigger strip almost midway up the shaft.
Who are your heroes in lacrosse?  Who made you want to come stateside and play in college?
Adam Sear: My hero when I was growing up was a guy named Nathan Rainey who played for Australia in 1999 and 2002 with the u19 and men's sides respectively. Although now I'm playing with him when I go home, which is great, he really was the guy I looked up to most when I was younger.
But no one person really made me want to, I always just wanted to be here to play lax. I must mention one guy though, Coach Shriver, at Boys Latin in Baltimore. Without him and him vouching for me I wouldn't be here at MD today.
How was fall ball?  The US team scrimmages seemed awesome on video I saw… your thoughts?
Adam Sear: Fall ball was great. As I said before we accomplished a lot during the time we had and all the guys are in great shape. The US scrimmages were a lot of fun, those guys are great lacrosse players and it was really fun to go out there and mix it up with them .
Thanks, Adam!  Sounds like you and the rest of the Terps are ready to roll this year. We wish you the best of luck this spring!
_________________________________________________________________________________
This has been another Lax All Stars Fireside Chat. Stay tuned to the LAS Network for more interviews throughout the fall.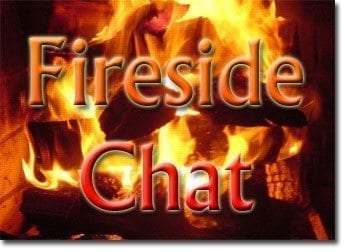 The Fireside Chat series gives players and fans an opportunity to get to know influential people and players from around the United States. From coast to coast, LAS is interviewing players to get you an insider's perspective on the upcoming 2010 season.

Other Chats:
Chris Davis, Founder of Striker Danger
Alex Capretta, Princeton Tigers
Bear Brink, Trinity Prep (HS), Florida
Matt Graupmann, Cal Poy Mustangs
Matt Hickerson, Arizona Laxcats
Jon Killeen, Wesleyan University
Andrew Clayton & Connor Martin, Chapman