We've heard there are some good players over in Providence, Rhode Island. They're known as the Brown Bears. They took a trip to the NCAA tourney last year for the first time since '97 and things are looking up for 2010. One of the impact players Brown lacrosse fans are talking about is sophomore attackman Rob Schlesinger. According to BrownBears.com, he's making a name for himself as one of the "most fearless, relentless, never-give-in competitors in the country."
Schlesinger came up big as a freshman when his team needed him against Cornell and Hopkins. As a testament to his abilities we have video evidence thanks to the guys at HomeField, a couple of which are Brown Bear alums and strong supporters of the program.
Check out some of his highlights from the 2009 season:
Now let's sit Fireside and get to know this baller…
LAS: What is your fall ball schedule like this year? Are you guys doing anything differently than in years past?
Rob Schlesinger: The schedule this year is pretty similar to those in the past, the only thing that has been different is our trip out to San Francisco. That was a great experience for us, and it definitely brought the team closer together. Right now we are done with actual team practices because of Ivy League restrictions, so we have two hour-long skill sessions a week and a couple captain's practices.
Skill sessions are limited to 6 players per coach and we work on the fundamentals. We are also in the weight room 3 times a week and play basketball or football on Friday mornings. It's too cold for football now, but of course the "Masshole team," made up of high school superstars, dominated the Baltimore area team, the New York team, and the World team.
Who are some of your teammates we should watch out for this year?
Rob Schlesinger: We lost a lot of impact players to graduation and a few key players are abroad, so we are looking for a lot of younger guys to step up. On attack we return two starters, but look out for sophomores Parker Brown and Danny O'Brien who have been fighting for the third spot all fall.
The midfield is where we lost the most from last year. Four of our top five middies graduated, so a lot of new guys are going to see more action this year. Williams College transfer David Hawley has looked really good so far, as has freak-athlete freshman Alex Jones.
We didn't lose a lot in the defensive side but look out for sophomore Brennan Bailey and junior Matt Greenburg. At LSM, freshman Roger Ferguson is definitely someone to keep an eye on this spring. In goal, we definitely lost a lot in All-American Jordan Burke but junior Matt Chriss has stepped up big this fall, highlighted by his 10 saves in only one half of play against UNC.
What are the team's goals in 2010?
Rob Schlesinger: First and foremost our goal is to win the Ivy League championship. After that, we really want to build on our success from last year having made the NCAA tournament for the first time since '97. It was a great experience, but we didn't make it out of the first round. It's not good enough for us to just make the tournament anymore.  This year we want to keep winning and get a National Championship.
We hear you're quite the competitor. How would you describe your playing style?
Rob Schlesinger: I'm really not a flashy player who is going to make highlight reel plays. I pride my game on physicality and playing with a fearless attitude, whether it is picking up tough ground balls or legging out a clear. That's really how our whole team plays, and I would bet anyone who saw us play last year would agree.
What team are you looking forward to playing the most this year? Why?
Rob Schlesinger: Every Ivy League game is fun to play and I really look forward to those a lot. All the games are very intense and usually come right down to the wire.
Describe your pre-game… What do you do to get ready for a big game?
Rob Schlesinger: Everyone on the team does their own thing before we have our team warm-ups. In high school I didn't have any real pre-game, but I kind of developed a routine last year. I'll usually roll out my muscles for a bit in the training room, then head out to the field to shoot around about an hour before the game. After that I'll go find a quiet place where I listen to country music and focus on what I need to do that game. While I'm focusing, I'll have half a nutrition bar and a banana. I then head back into the locker room and meet up with the other guys who are usually bouncing all over the place listening to whatever that week's mix is.
What's your favorite part of Brown Lacrosse?
Rob Schlesinger: Brown State. You don't understand it unless you play here.
Best place to eat in Providence?
Rob Schlesinger: I have to say that I really haven't ventured out that far from the food on Thayer Street. If I want a sit down meal, it's definitely at Spats for some nachos and a burger. If I'm looking for something quick, I'll go for a burrito at Gordito Burrito, but there's a new place called Baja Tex Mex that's actually making a run for the best burrito on Thayer.
What are your three favorite songs right now?
Rob Schlesinger: I'm a huge country fan and I usually get a lot of crap for that being from the Boston area, but my old man liked it so I grew up listening to it. I really like anything country, but right now I would say it's…
Hell on the Heart by Eric Church
If I Could Do it Again by Corey Smith
Big Green Tractor by Jason Aldean
What kind of stick are you using right now? Type of head, shaft? String job? Tape?
Rob Schlesinger: I've always been a Brine Cyber/Cyber Pro guy, so these new rules are really messing with me right now. I was given the Brine Gospel this summer so I've been trying that out a bit this fall. I did order the new Cyber though, so I'll probably use that when the shipment comes in. For a shaft, I use the Maverick Wonderboy. I'm not big on tape, I just put a little on the bottom to hold the butt end on. Stringing wise, I string all my own sticks, but no one else seems to like them. It's probably because the ball crushes plastic on the way out.
_________________________________________________________________________________
This has been another Lax All Stars Fireside Chat. Stay tuned to the LAS Network for more interviews.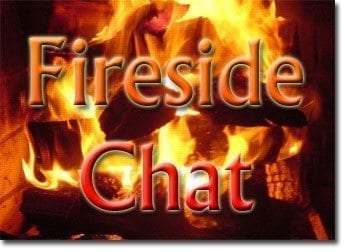 The Fireside Chat series gives players and fans an opportunity to get to know influential people and players from around the United States. From coast to coast, LAS is interviewing players to get you an insider's perspective on the upcoming 2010 season.

Other Chats:
Chris Davis, Founder of Striker Danger
Alex Capretta, Princeton Tigers
Bear Brink, Trinity Prep (HS), Florida
Matt Graupmann, Cal Poy Mustangs
Matt Hickerson, Arizona Laxcats
Jon Killeen, Wesleyan University
Andrew Clayton & Connor Martin, Chapman
Brooks Singer, Catholic Univ. HC