The 2012 Ales Hrebesky Memorial box lacrosse tourney is in the books, and by all accounts it was the most successful tournament ever.  This was my first year at the event, and I hope to never miss another one as long as I can still strap on the pads.  After that, I'll just go as a fan.
I'll have more highlights up tomorrow, and provide a full tournament recap then.  For now, we've got more great box lacrosse game highlights from Europe!  Most of this stuff comes from Friday, where the quarters and some of the consolation games were played.
At the end of the games there was a fire dancing/twirling performance, and it was unreal.  There's a little bit of that too.
Want to see MUCH more from the Ales Hrebesky Memorial?  We've got you covered!
– ALES HREBESKY MEMORIAL LACROSSE HIGHLIGHTS – PART I
– ALES HREBESKY MEMORIAL BOX LACROSSE TOURNAMENT: DAY 2 PLAY
– ALES HREBESKY BOX LACROSSE MEMORIAL: RADOTIN DAY 1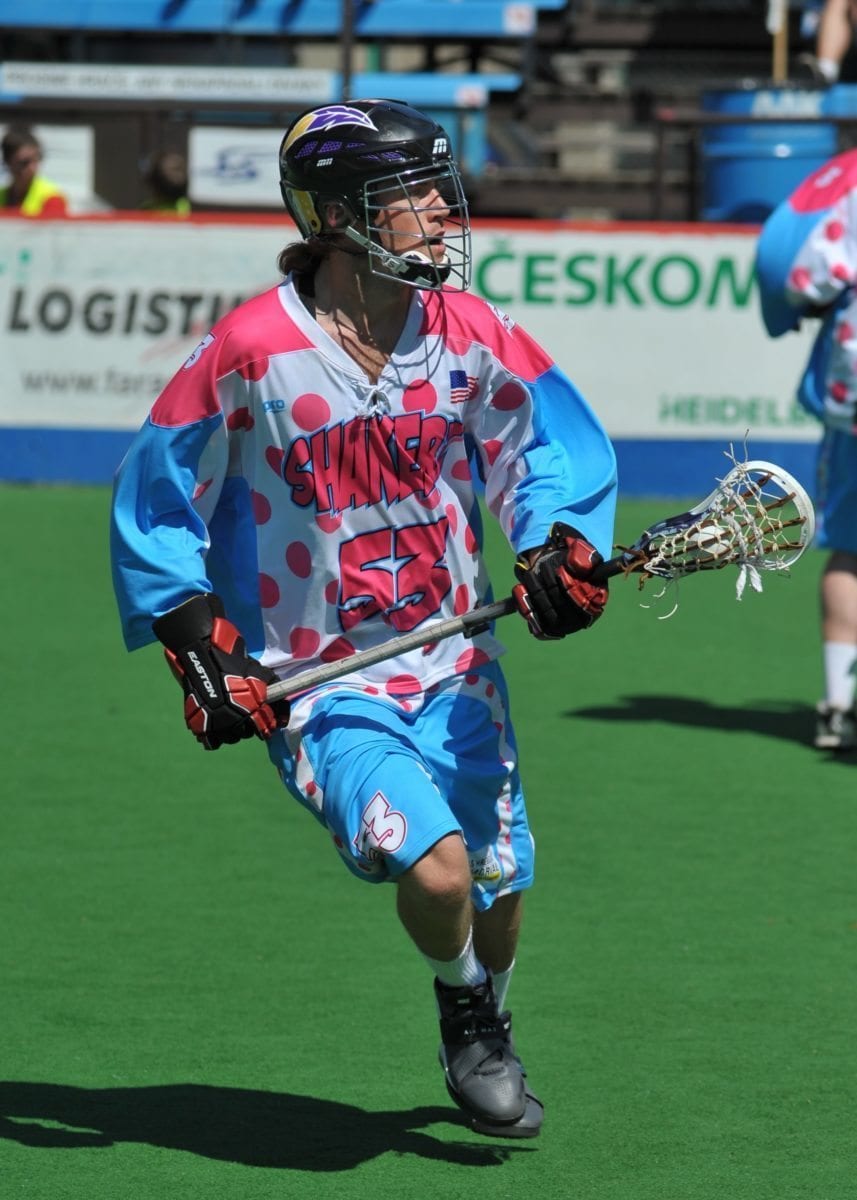 Photo Credit: Josef Štépán.  Check him out on Facebook for more!
This was my first ever experience playing full contact box lacrosse and it was awesome.  I am now completely hooked on the game.  The box community is smaller than the field community, and there is some overlap, but it is a fantastic group of people, I can tell you that.  These guys all play hard and love the game, and I definitely learned a thing or two.  Okay, I probably learned 99 things.
Monday's post will go a lot more in-depth on the whole tourney, and of course feature more video and lots of great photographs.  Get ready for some action.
And make sure you check out this week's Old School for some box lacrosse from 1932.  If you think our game today is rough, then you are in for a shock!  Those guys were crazy.